1 tag
Ride for Heart 2013
Hi friends. It's looking like I'll be riding 75kms in the Ride for Heart on June 2nd. RFH was my first big client in the advertising world & I'm so happy to be able to ride instead of tweet/post from behind the scenes this year.  That said, I'm looking for donations to give back to the event that helped me so much on my career path. Please donate here. Riding my new...
3 tags
Kmart's Ship My Pants Ad
5 tags
FITC 2013
Last year I was lucky enough to win tickets to FITC from Ladies Learning Code. I had never heard of FITC and when I looked it up, I wasn't sure if it would benefit me in any way. I didn't feel like it was relevant enough to request the days for the conference, so I booked it as vacation. I thought "what the hell, I'll try it out, if I don't like it then I'll...
6 tags
What I learned at SXSW 2013
Finally my scattered thoughts/observations from SXSW interactive are immortalized on the web. The conference was overwhelming and I've had a hell of a time compiling a coherent post. Here's a bit on 8 key things that stood out as themes of the conference: Twitter + TV + Gaming + IRL = A new media experience The media consumption process is changing––the lines are becoming blurred and...
4 tags
The stupidest bikes I've ever seen
FLIZ pedal-less bike  This bike just makes me angry and is something that definitely doesn't need to exist. "Hambrock and Spetter explain that their goal is to create a more environmentally friendly transport for crowded urban settings. It's unclear how the prototype is an improvement over conventional bicycles, which also do not generate pollution and are less physically...
6 tags
SXSW Schedule
Tonight I'm off to Austin for SXSW. I *finally* have my schedule (somewhat) nailed down, my packing done and generally my shit is together. At least I hope it is. So here are some PDFs of my schedule in case you care/are down there and want to meet up/have any tips on how I can make it better. Friday Highlights: Adrien Chen & hopefully getting into the Evil Dead Screening. Saturday...
1 tag
Missed Connections
Oh, just spending my Sunday night responding to Missed Connections that were clearly posted by a friend from our party last night…
3 tags
End the captcha agony
After my Book of Mormon Ticketking captcha rage this morning, my faith in online human verification tools was restored when I found this. Can we all just use Are You a Human? instead of traditional captchas? Please?
3 tags
I get paid to bike to work
Global News stopped by my office yesterday to do a little piece on our Bike to Work incentive program. We used to get $2/day for riding, but it has recently increased to $5/day. We also have locker rooms, showers, bike tools and secure indoor bike parking. Watch the video (I'm in it!!) for a full tour.
5 tags
Pinterest board organization
As I was pinning last night, I realized my board categorization was much too vague and my boards were getting a bit unruly and decided to reorganize. I've known this would have to happen for quite some time now, but after two sick days and an intense Shameless marathon, I finally spent some time with it. First-time Pinterest users note: be specific with your boards when you first create...
There are good people on the Internet!
As we all know, iPhone users had access to Instagram long before us Android folk. Because of this, an iPhone user snagged my handle before I even had the chance. This frustrated me more than I care to admit and after about six months I left a comment on the guy's latest photo. Around three months later, he replied:  So now instagram.com/seagell is mine! I have total username consistency...
Dog/Pig Playtime
I could watch these guys play all day long. My parents' house is so entertaining.
6 tags
Peace All Around 2012
It's the beginning of my second year of Top Drawer Creative and once again I'm proud to be a part of the annual holiday message we send to friends and clients. If you watch through to the end you'll see that instead of giving out cards and gifts, we've given the gift of water to some of those in need.  This message captures a bit of every one of the folks I work with and...
Mercy does it again
The guy who made my messenger bag has recently upped the ante and is pumping out a ton of new amazing product. Mercy is always posting teasers and limited run product on Instagram. Today Rusty even made a 1/2 inch key clip just for me after I asked if they make one narrower than 1 inch in a comment. Thanks Rusty, you're awesome! And fast, passionate, creative… the list goes on. I...
16 tags
Video: Fixed to Hogtown
Biking from Sudbury to Toronto in October might have been a bad choice, but we did it and we made a video. Thanks to Doug and Matt for being my road pals and for putting this vid together. Also for motivating me when I wanted to bail on day 3. Enjoy!
7 tags
New IE marketing gold
The new IE marketing is SO GOOD I don't even know where to start. From this vid, I went to karaokewebstandard.org and then from there I clicked through to land on their Tumblr, The Browser You Used to Hate.  It's amazing to see IE not taking themselves TOO seriously, recognizing that they were the browser that was only good for installing OTHER browsers, and addressing the fact...
8 tags
5 reasons to love YNOT straps
I picked up some YNOT straps for my Leader and have nothing but love for them. Not only are they amazing foot retention, tight-fitting, easily adjustable and practical—they do lots of other things too: 1. They come in all kinds of fun colors like camo and RAZZLE. 2. They make the install process easy with this video. 3. Local, handmade, innovative, quality products from a team of super...
4 tags
So I found Morgan's ghost
My roommate is convinced our apartment is haunted and now I know it's our unicorn piñata. I started watching Paranormal Activity 3 AND THERE IT WAS.
7 tags
St. Thomas University
For some reason, my alma mater asked to use me in their 2013-2014 recruitment materials for the Communications Programme. Although I don't like spelling it that way, the Program(me) did teach me a lot and combined with their Journalism and Media Studies Program(me)s, got me where I am today. If you're on the East Coast, or if you're looking into schooling somewhere totally...
5 tags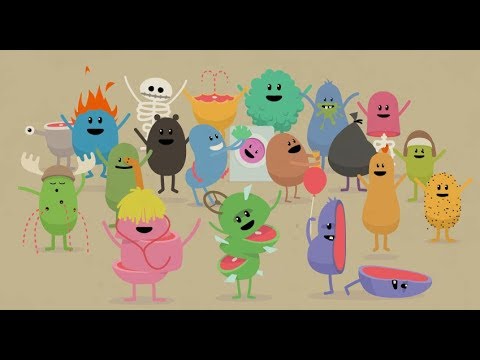 5 tags
Aaron James Draplin: 50 ways to wreck yer life
He's a graphic designer, founder of Field Notes, motivational speaker and just an all-around inspirational guy. I saw Aaron James Draplin give this talk at FITC back in April when my life was a bit all over the place and it made me realize a bunch of crap and get back on track. I'm so sentimental. Anyways. Take his advice. Your life will be better, I promise.
12 tags
The best press release of all time
I'm so excited. I read this in 2010 and I said I was going to do it and here it is. It's for all the girls and guys who want a lot more FANTASY from my blog and some fierceness and magic, romance and mystery, crazy and wild adventures, and yeah some more bullshit blah blah blah. Read the most barf-worthy press release ever written (clearly written by Tyra herself). I read this when...
6 tags
Mercy Leather Work
According to their Facebook page, it looks like Rusty from Mercy Leather Work is busy with holiday orders and working on new designs until the spring. Which leads me to believe he's doing well and making lots of bags! Deservedly so—this messenger bag is one of my favorite belongings.  This is the one I have, but all bags are totally customizable. If you don't see the style...
3 tags
How to win at Pinterest
The Uniqlo Dry Mesh board is one of the only series of Pinterest boards that has ever seriously impressed me. A beautiful interactive scrolling experience using 5 long pinned images. Nicely done.  Click any of the boards then scroll, scroll, scroll and watch the magic happen. Not sure how good this is in terms of repin-ibility, but it is pretty and innovative, which I like. I think I've...
5 tags
Holy. Crap.
There are no words.
This is what friends are for
-_-
7 tags
Google drag and drop image search
I asked on Twitter earlier and it seems like lots of people still haven't heard about this little tidbit of Internet magic. Step 1: Go to Google image search Step 2: Drag photo from your computer or your browser into search box Step 3: Get results. It gives you sources and it matches colors to give you similar images.   Brilliant and especially convenient for Pinterest or blogs that...
1 tag
Holy crap, Pinterest is fun
Signed up months ago, but am just starting to use Pinterest now. I'm into it. Definitely won't be my preferred social network, but I can see why people are still buzzing about it and I don't think it's going away anytime soon. Excited to try it out for some brands for work. (oh yeah, here I am.. http://pinterest.com/seagell/)
6 tags
Blankets!!!! (for lack of a better title)
In 2002, I made this beauty. It's one of my favorite belongings. Heavy, durable, cozy and DENIM. I was in Alberta on an exchange program. My host family picked up a $5 bag of jeans from the Salvation Army, some flannel from a fabric store and then the sewing and cutting consumed my life for the next 2 days.  10 years later, (holy crap) and a bit more sewing experience under my belt and...
5 tags
Oh, Toronto
This is me from a week ago. I know an embarrassingly little amount about Ontario outside of Toronto. This trip showed me some really neat towns from Sudbury, down through Manitoulin right up until the GTA, but mostly made me appreciate my city. So happy to be back at work, with my friends, my clothes, my things, my internet, my bed.
8 tags
5 tags
Sudbury to Toronto
Next week I am biking over 600kms and spending every night in a tent with these two dudes. What could possibly go wrong? 
3 tags
9 tags
9 tags
Tour de Greenbelt: 100kms fixed
10 days before the Tour de Greenbelt I decided I needed to have my new bike ready for the ride on the 15th. It all came together the night before the ride. Luckily it's a similar setup to my old bike and I had been riding the new saddle for a couple of weeks, so it was actually a pretty comfy ~100kms. We got down and dirty with final tuneups the night before, had a last-minute wheel...
11 tags
Bike build: Leader 722ts
It's finally done! I rode it to work for the first time this morning and took some pics on the way. Leader 722ts frame and fork
 YNOT camo straps 
Thomson setback seat post
 Thomson stem
 Specialized ladies saddle 
SRAM Truvativ Omnium crankset and GXP bottom bracket 
Crank brothers 5050xx pedals 
Chris King Headset 
Cinelli MASH bullhorns Miche Pistard wheelset (borrowed for now) I...
4 tags
MercyLeatherWork bag
This bag is now mine. It's perfect. Check out Rusty's Etsy shop. Will be posting more photos to torontofixed soon.
6 tags
Bottom bracket/crankset installed
Last night I strapped my frame to my back and took off to Bike Pirates to install my SRAM Truvativ GXP bottom bracket and Omnium crankset. Other than there being some crap stuck to the threads that I had to scrape off with my fingernails, the install went well. The head mechanic at BP said it runs 'buttery smooth' and that after I break it in, it will feel amazing. Hopefully tonight,...
6 tags
3 tags
Marketing Magazine's Top 30 Under 30
So humbled and honoured to have been named one of Marketing Magazine's Top 30 Under 30. Thanks to Stevie Cameron and Nicole Pointon for being the most amazing mentors. Read the full article here.
7 tags
Ryan, Terry and Aaron: Art Gallery Bikes
Written by yours truly :) torontofixedgear: Curtains drawn by day, but glowing with colourful vintage frames by night, 129 Ossington has been transformed into a popup shop of bike porn. Ryan, Terry and Aaron acquired an estimated 2500+ frames from a bike collector in High Park and are now selling them from the art gallery space at the northwest corner of Ossington and Argyle.  Read More
Toronto bike shops
Got to build this map of bike shops in Toronto for work today. Fun! View Toronto bike shops - ExpoCycle ticket locations in a larger map
6 tags
12 tags